Spirits Proudly Made in Oregon
Made in small, hand-crafted batches with local ingredients.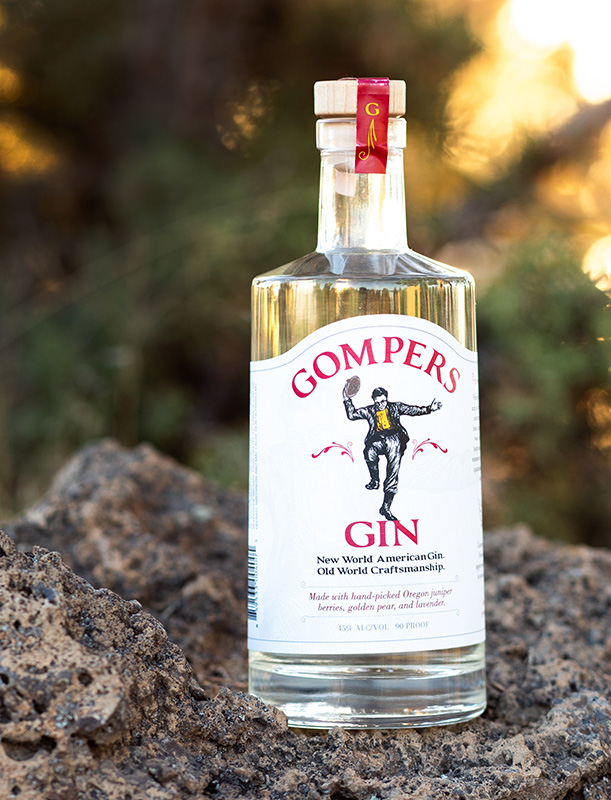 NEW WORLD AMERICAN GIN, OLD WORLD CRAFTSMANSHIP
Gompers Estate Gin is a 90-proof handcrafted New World style American gin distilled in Bend, Oregon using handpicked Oregon Juniper Berries (giving Gompers its distinctive blonde color), golden pear and lavender. Gompers Gin may be enjoyed neat, on the rocks or in your favorite Gomptail (our version of a cocktail). No gin face with Gompers Gin just delicious flavors. Our philosophy is that all gins are NOT created equally.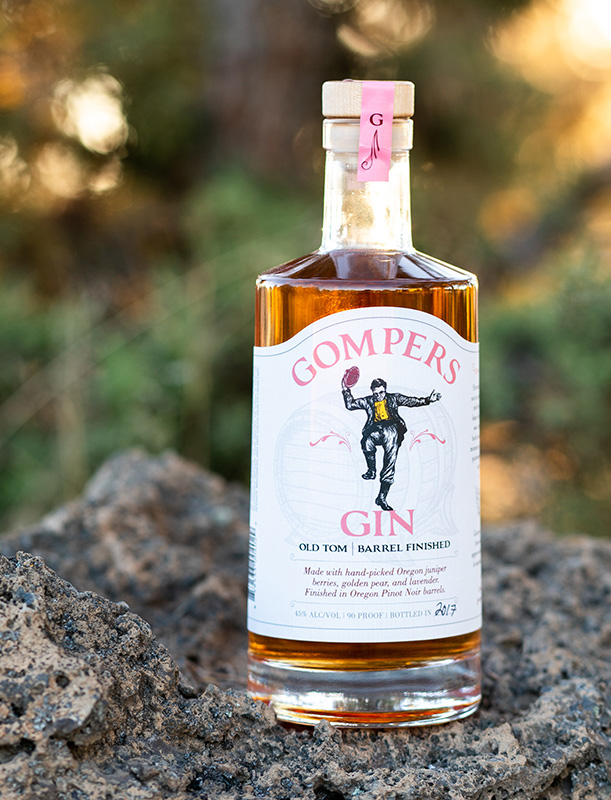 AGED IN OREGON PINOT NOIR BARRELS
Gompers Old Tom Style Gin
Old Tom style Gompers Gin is a 90-proof handcrafted barrel-aged gin with notes of candy, caramel and a beautiful Pinot Noir finish. Distilled in Bend, Oregon and aged for 12 months or more in Coeur de Terre Pinot Noir barrels from the heart of Willamette Valley. The Old Tom is a sipper or upgrades your favorite cocktail.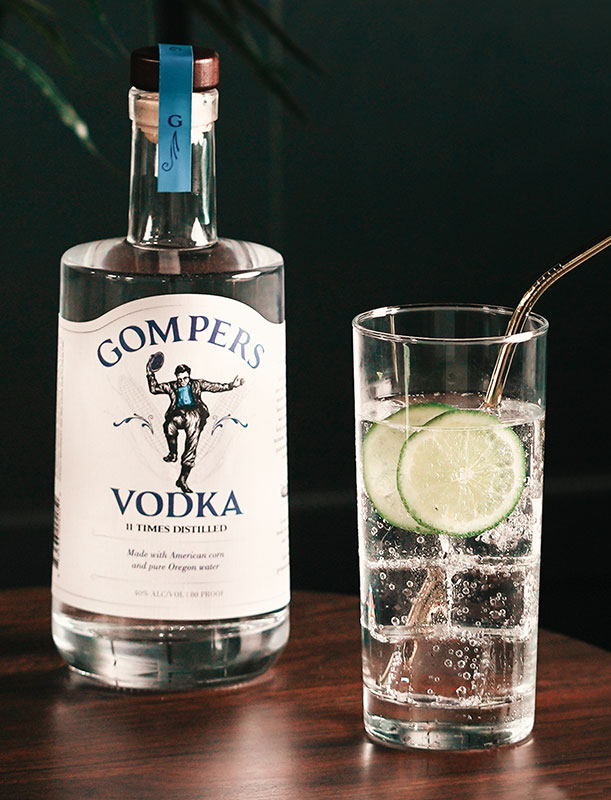 Distilled 11 times, Gompers vodka is exceptionally clean with a smooth taste. Proudly distilled in Oregon and made from the finest corn and fresh mountain water, Gompers vodka mixes perfectly into almost any cocktail.
Distillery & Tasting Room
Be transported to the roaring 20's in our Prohibition themed speakeasy at Gompers Distillery. Visit for distillery tours, tasting flights, craft cocktails, and Gompers Distillery merch. 
Hours
Thursday  4 - 7 PM
Friday  4 - 7 PM
Saturday 1 - 7 PM
Sun-Wed - closed